Map of the World of Norda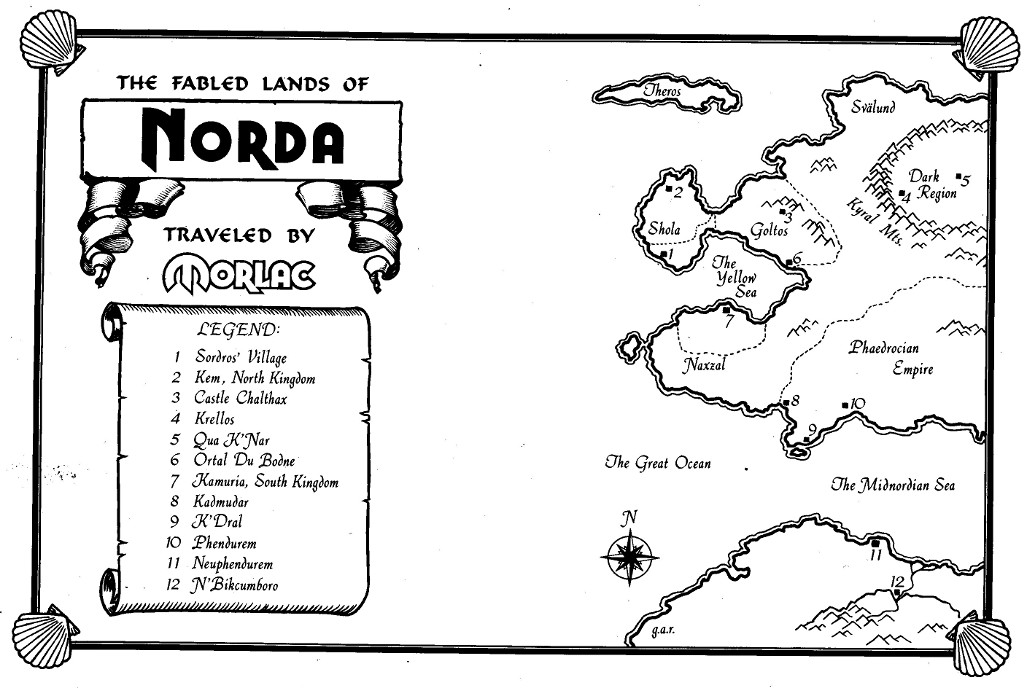 This map of the fabled realms of Norda, an alternate Earth,
shows similarities to Europe and Africa in ancient days,
but there are many differences as well.
The Relics of Morlac (click here)
Main Page (click here)
Midi Music Score: "Path of Water" © by Neno Vugrinec, all rights reserved. Click here to hear other music by the talented Neno Vugrinec.
Copyright 1986 and 2009 by Gary Alan Ruse. All rights reserved. This artwork and other "Morlac" content is the intellectual property of the author and may not be copied or duplicated in whole or in part, in any form or format, including digital or other electronic means, without the express written consent of the author. It may not be posted on the internet or made available for distribution by other means.